The screen film for projectors
SaiVis
Projection New Experience
-Wide format & Short format Attractive color-
SaiVis is a screen film, projects high-luminance and high definition image even compatible to ultra short throw projectors.
Accommodate both rear and front projection.
Variety of application such as Digital Signage and ambient decoration.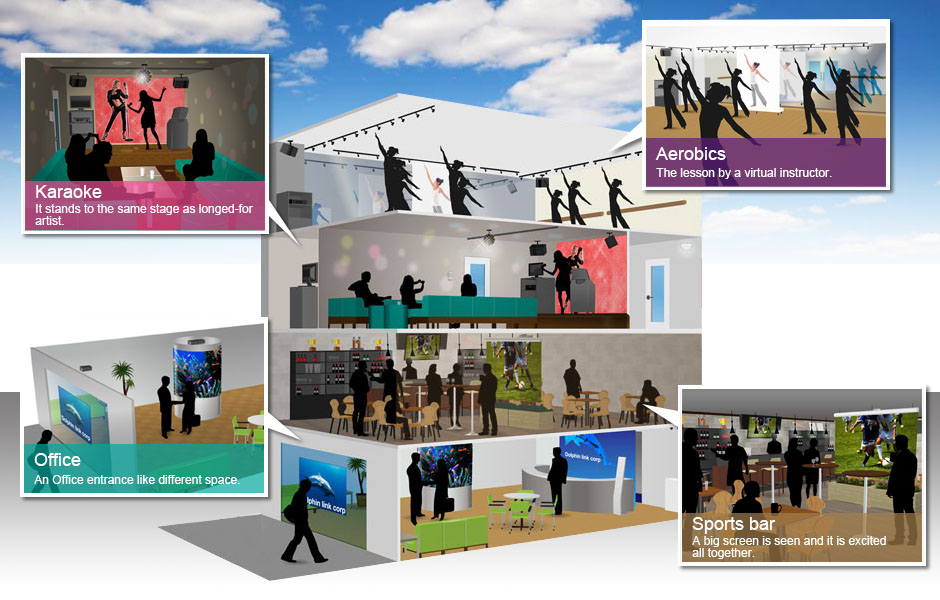 Feature
360 degrees super-wide viewing angle
SaiVis provides high-brightness, high-definition image from both front and rear of the screen.
No restriction of the viewing angle significantly attracts the viewer passing through the show window.
Most suitable for ultra short throw rear projection
You can enjoy the high definition image from the ultra short throw projector without notable brightness irregularity.
Wide screen size projection attainable with narrow backyard space.
Easy solution for over 100 inch display
Window area can be converted to over 100 inch screen.
Easy installation comparing to heavy LCD monitor.
Selection of four type films desirablefor use
White for significantly bright projection.
Gray for high contrast projection under bright circumstance.
Transparent for projection with floating feeling, and special ambient effect. Lineup of two products with different transparency and brightness.
The example of construction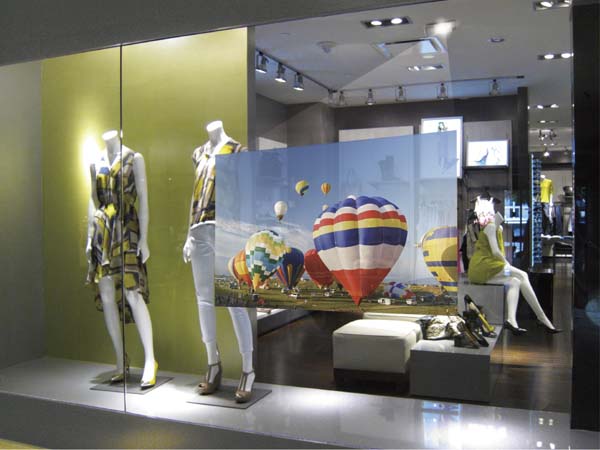 Window signage using the glass surface of the store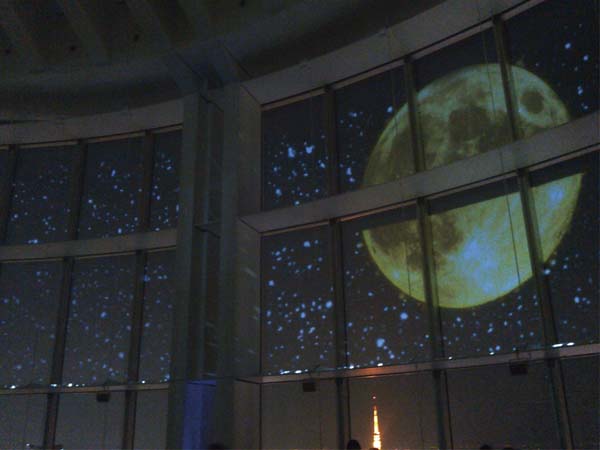 Projection mapping event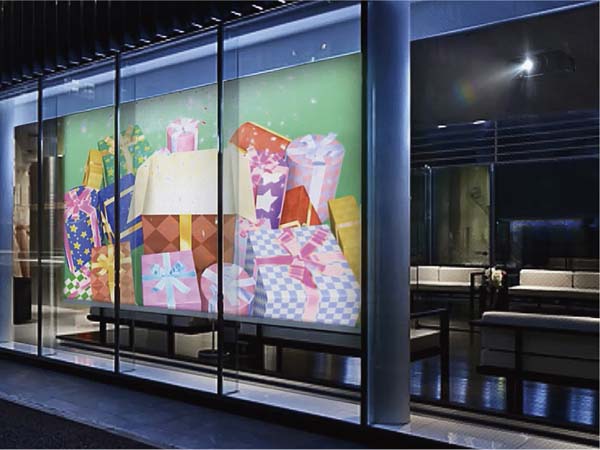 Video production by roll screen
Specification
Product Name
Type
Size
Adhesion
MPRS-W100AH
Bright type
1,524mm x 10m
MRPS-G100AH
High contrast type
MRPS-T100AH
Transparent type
MRPS-C100AH
Clear type
Unadhesion
MRPS-W100P
Bright type
MRPS-G100P
High contrast type
MRPS-T100PR
Transparent type
MRPS-C100PR
Clear type
Feature
Product Name
Film Color
Thickness *1
Haze *1 *2
Total light transmittance *1 *3
Adhesion
MRPS-W100AH, SH
White
275µm
98% ≦
52%
MRPS-G100AH, SH
Gray
275µm
98% ≦
31%
MRPS-T100AH, SH
Transparent
200µm
23%
83%
MRPS-C100AH, SH
Clear
200µm
7%
88%
Unadhesion
MRPS-W100P
White
150µm
98% ≦
64%
MRPS-G100P
Gray
150µm
98% ≦
41%
MRPS-T100PR
Transparent
120µm
24%
83%
MRPS-C100PR
Clear
120µm
8%
88%
The values shown above are typical values, not guaranteed values.
*1.Without separate film. *2.Haze:JIS K 7136 *3.Total light transmittance:JIS K 7361-1
Layer composition