Top Message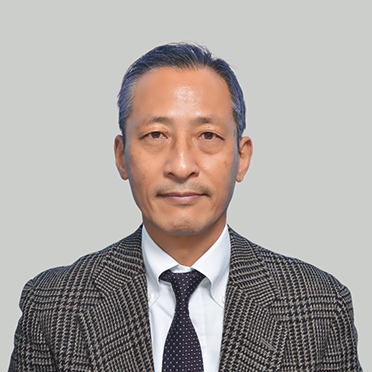 DIAMIC Co., Ltd.
President
Yasuhiko Tanimoto
DIAMIC Co., Ltd. as the sole agent in Japan for photographic and printing plate making materials of Mitsubishi Paper Mills Limited, sells products accurately focusing the needs of the market to the printing, photography and copying industries, and contributes to the development of information culture. With the recent development of the digital information society, especially in the printing industry, a big change is required. In order to keep being profitable in a shrinking market, and expand the business DIAMIC Co., Ltd., merged a graphic arts business of Mitsubishi Paper Mills Limited and "PICTORICO CO., LTD.", and was reborn as a surviving company.
In such a tough environment, in the graphic business, we will maintain profitability of main products such as sales expansion of CTP system, enhancement of factory labor-saving products centering on post press, sales of IJ paper for proof in the domestic business. We aim to expand our business in the corrugated (cardboard) market in Asia while maintaining CTP system sales in Europe and the United States in our overseas business while maintaining and expanding existing customers and acquiring new customers by entering the screen and flexographic printing fields. The idea is to make it the new core business. In the signage business, we aim to expand sales of inkjet media and signage systems. In the textile printing business, we will cultivate and expand into the textile (fabric) print market. In photo business, we will expand into the fields of net printing, bromide, and school photography with brand power of PICTORICO. In addition, as a new business, we aim to expand the medical products of Kyoto R&D Center by collaborating with a distributor of medical specialty, and aggressively develop unique new products.
My brief is that we cannot make a deal, make business and get profit without winning customer's trust and reliance. We aim to be a company that every member stick to this fundamental basics of the business, and make proposals that will lead you to the future and improve together.

We appreciate your continuous support.